Delivering Democracy 2023

Saturday, April 1, 2023 

5:00 p.m. (AZ Time)
Pilgrim Rest Baptist Church
1401 E Jefferson St. Phoenix, AZ 85034
Featured sponsors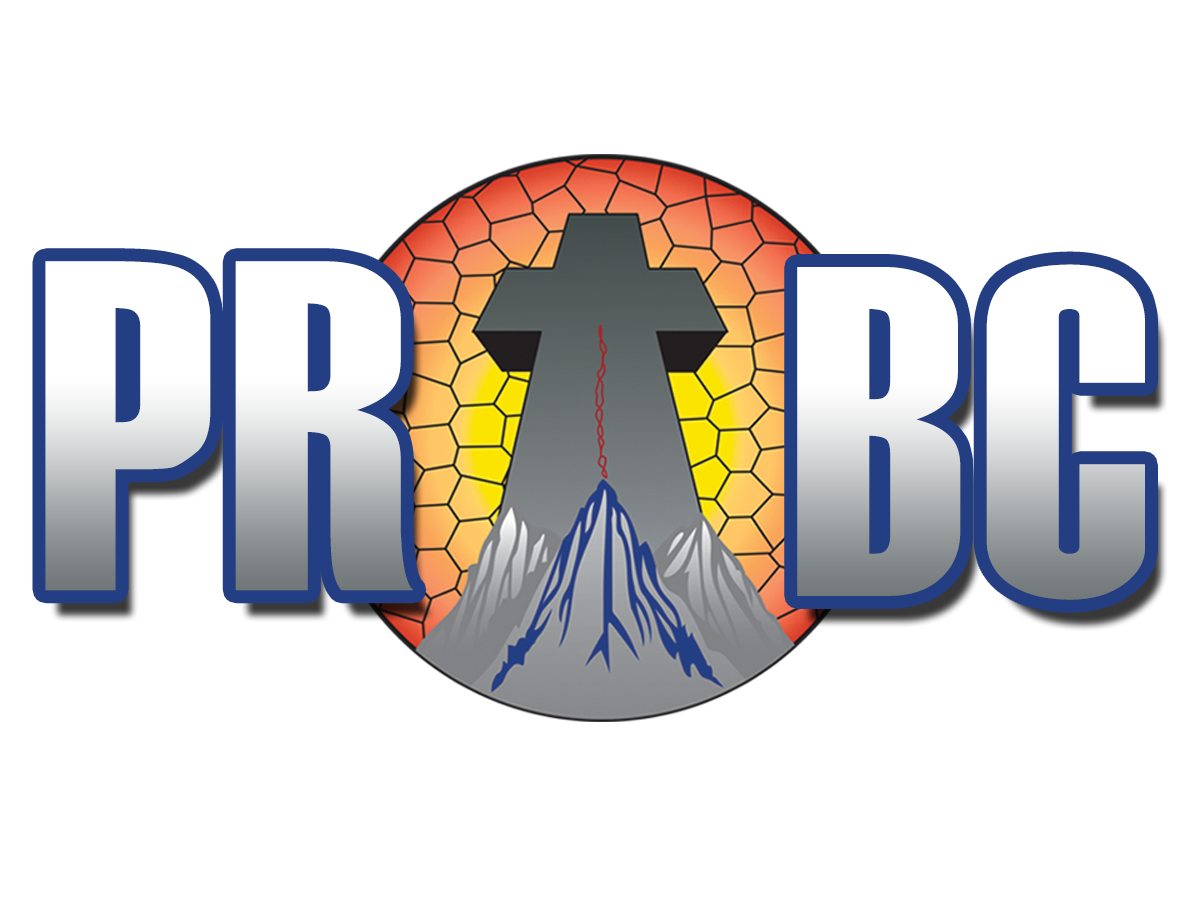 Thank you Sponsors

About Delivering Democracy
We are celebrating 10 years of inspiring Delivering Democracy programs with speakers whose leadership, accomplishments and courage have changed our world for the better. Join us on April 1 for an unforgettable program that features Distinguished Speaker Wynton Marsalis, the gifted and accomplished American jazz legend, in conversation with CSRD Director Lois Brown.  This year's program will feature the facilitated dialogue and the special feature of an hour-long performance by the Wynton Marsalis Septet.   
Our Delivering Democracy events consider the nature of democracy and the subtle, explicit, historic and contemporary issues that shape this essential national ideal. 
Delivering Democracy features visionary individuals who challenge the traditional boundaries of democratic ideals and address key challenges that emerge around issues of race and democracy. The CSRD envisions Delivering Democracy as a safe and inclusive space that enables us to overcome polarization and division. Join us as we experience an invaluable opportunity to enhance our shared understanding of the roots and possibilities of democratic striving and the power of the arts.
Program Schedule: 
All times represented in AZ time
1:30 pm - 3:30 pm
Delivering Democracy Community Resource Fair
Gymnasium, Pilgrim Rest Baptist Church
3:45 pm
 In-Person Check-In Begins
Pilgrim Rest Baptist Church
4:30 pm
Online Check-In Begins
5:00 pm - 6:00 pm
Delivering Democracy with Distinguished Speaker
Wynton Marsalis in dialogue with CSRD Director Lois Brown 
6:30 pm - 7:30 pm
 Wynton Marsalis S

eptet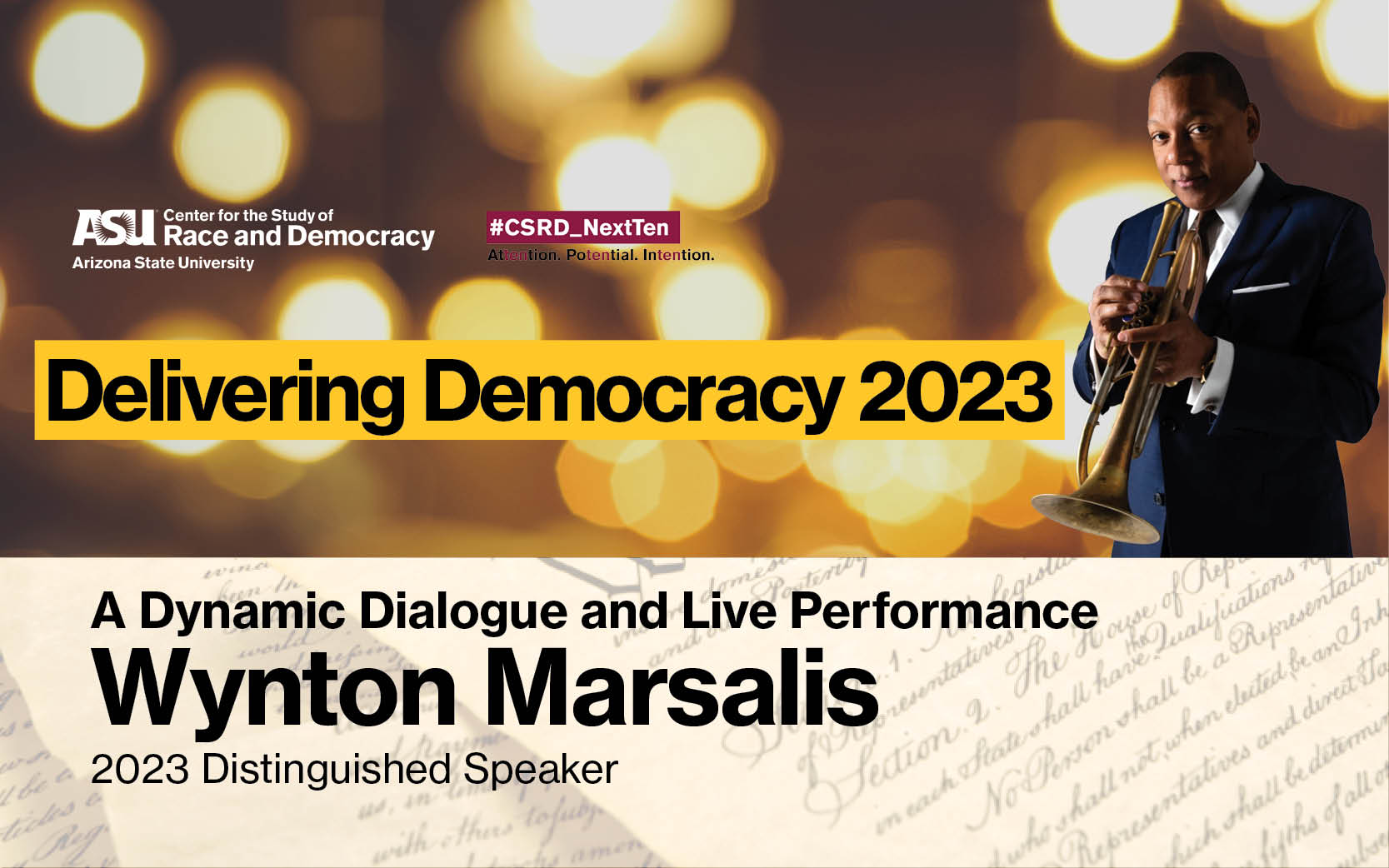 Saturday, April 1, 2023
5:00 p.m. AZ
Free | In-Person and Livestreamed | Open to the Public
Register now for in-person attendance
Register now for livestream access
Registration Information:
Individual registrations must be completed for each person attending. 

The same email and contact information can be used for multiple registrations but we do request the name of each person attending. Those with duplicate registrations will be contacted.

If you have any questions, please contact our office at 602-496-1376 or by email at csrd@asu.edu
Speaker Bio
"Wynton Marsalis is an internationally acclaimed musician, composer and bandleader, an educator and a leading advocate of American culture. He has created and performed an expansive range of music from quartets to big bands, chamber music ensembles to symphony orchestras and tap dance to ballet, expanding the vocabulary for jazz and classical music with a vital body of work that places him among the world's finest musicians and composers.
Always swinging, Marsalis blows his trumpet with a clear tone, a depth of emotion and a unique, virtuosic style derived from an encyclopedic range of trumpet techniques. When you hear Marsalis play, you're hearing life being played out through music.
Marsalis' core beliefs and foundation for living are based on the principals of jazz. He promotes individual creativity (improvisation), collective cooperation (swing), gratitude and good manners (sophistication), and faces adversity with persistent optimism (the blues). With his evolved humanity and through his selfless work, Marsalis has elevated the quality of human engagement for individuals, social networks and cultural institutions throughout the world.
Wynton Marsalis is a prolific and inventive composer. He is the world's first jazz artist to perform and compose across the full jazz spectrum from its New Orleans roots to bebop to modern jazz. He has also composed a violin concerto and four symphonies to introduce new rhythms to the classical music canon.
Marsalis has written six books: Sweet Swing Blues on the Road, Jazz in the Bittersweet Blues of Life, To A Young Musician: Letters from the Road, Jazz ABZ (an A to Z collection of poems celebrating jazz greats), Moving to Higher Ground: How Jazz an Change Your Life and Squeak, Rumble, Whomp! Whomp! Whomp!, a sonic adventure for kids.
Marsalis was honored with The National Humanities Medal by President Barak Obama in 2015, in recognition of his work in deepened the nation's understanding of the humanities and broadened American citizens' engagement with history, literature, languages and philosophy. During the five preceding decades the Pulitzer Prize jury refused to recognize jazz musicians and their improvisational music, reserving this distinction for classical composers. In the years following Marsalis' award, the Pulitzer Prize for Music has been awarded posthumously to Duke Ellington, George Gershwin, Thelonious Monk and John Coltrane."
— WyntonMarsalis.org
Community Resource Fair

Our Community Resource partners are a vital part of our annual Delivering Democracy program and our ongoing CSRD initiatives, events and engagement. On April 1st from 1:30 pm - 3:30 pm discover and engage with Community Resource Fair organizations! Learn about their missions and how their work advances democracy, inclusion, education, mentoring, community health and wellness, justice and cultural awareness.
Partner organizations and their missions
Volunteer
Have a positive impact on our communities.Be an Architect of Change and sign up to volunteer with the CSRD!
Volunteer Information:
Please register to volunteer here. 

Volunteer shifts- Fri. March 31, between 6:00 pm - 9:00 pm and Sat. April 1, between 12:00 pm - 9:30 pm

Volunteer opportunities include supporting our Community Resource Fair.  

All volunteers will need to attend a informational in- person training session. Fri. March 24, between 5:00 pm - 6:00 pm or Mon. March 27, between 5:00 pm - 6:00 pm
Sponsorship Opportunities
Delivering Democracy 2023  is made possible by the generous support of sponsors.